Address
461 N. Main Street
Warsaw, NY 14569
US
Hours
Monday: 05:00 AM - 10:00 PM
Tuesday: 05:00 AM - 10:00 PM
Wednesday: 05:00 AM - 10:00 PM
Thursday: 05:00 AM - 10:00 PM
Friday: 05:00 AM - 10:00 PM
Saturday: 05:00 AM - 10:00 PM
Sunday: 05:00 AM - 10:00 PM

Tim Hortons in Warsaw Invites You to Join Our Team!
If you've been searching for "jobs near me" in Warsaw, we've got some good news. Tim Hortons on Main Street is hiring! We have full-time positions, part-time jobs, day shifts, and overnight shifts available.
A Tim Hortons job comes with many perks, such as competitive compensation, advancement opportunities, a supportive work environment, and, of course, the smell of fresh coffee, donuts, and breakfast sandwiches during every shift!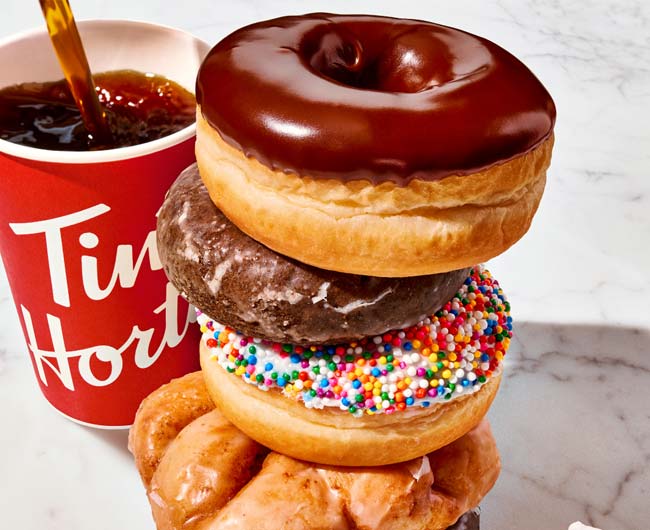 Now Hiring for Full-Time & Part-Time Positions
We're looking for individuals who are eager to be part of a fun and hard-working team. Quality is in everything we do, from the food we make to how we serve it. If you're prepared to deliver that quality, you'll have a place at Tim Hortons.
Whether you have no work experience or a decades-long career behind you, we welcome you to apply. With our variety of job openings available, we'll have no problem finding you a full or part-time job that meets your needs and goals.
Explore Available Positions at Your Warsaw Tim Hortons
Every position on our team is integral to making us a first-class community café. Some of the jobs that we're currently hiring for include:
Morning Team Members
Afternoon Team Members
Evening Team Members
Managers
Are you ready to join a fun and friendly team? Apply for one of our Tim Hortons jobs in Warsaw today!